Another offbeat, hands-on museum at our address,
but with DIFFERENT HOURS than the Logic Puzzle Museum.
The Spinning Top & Yo-Yo Museum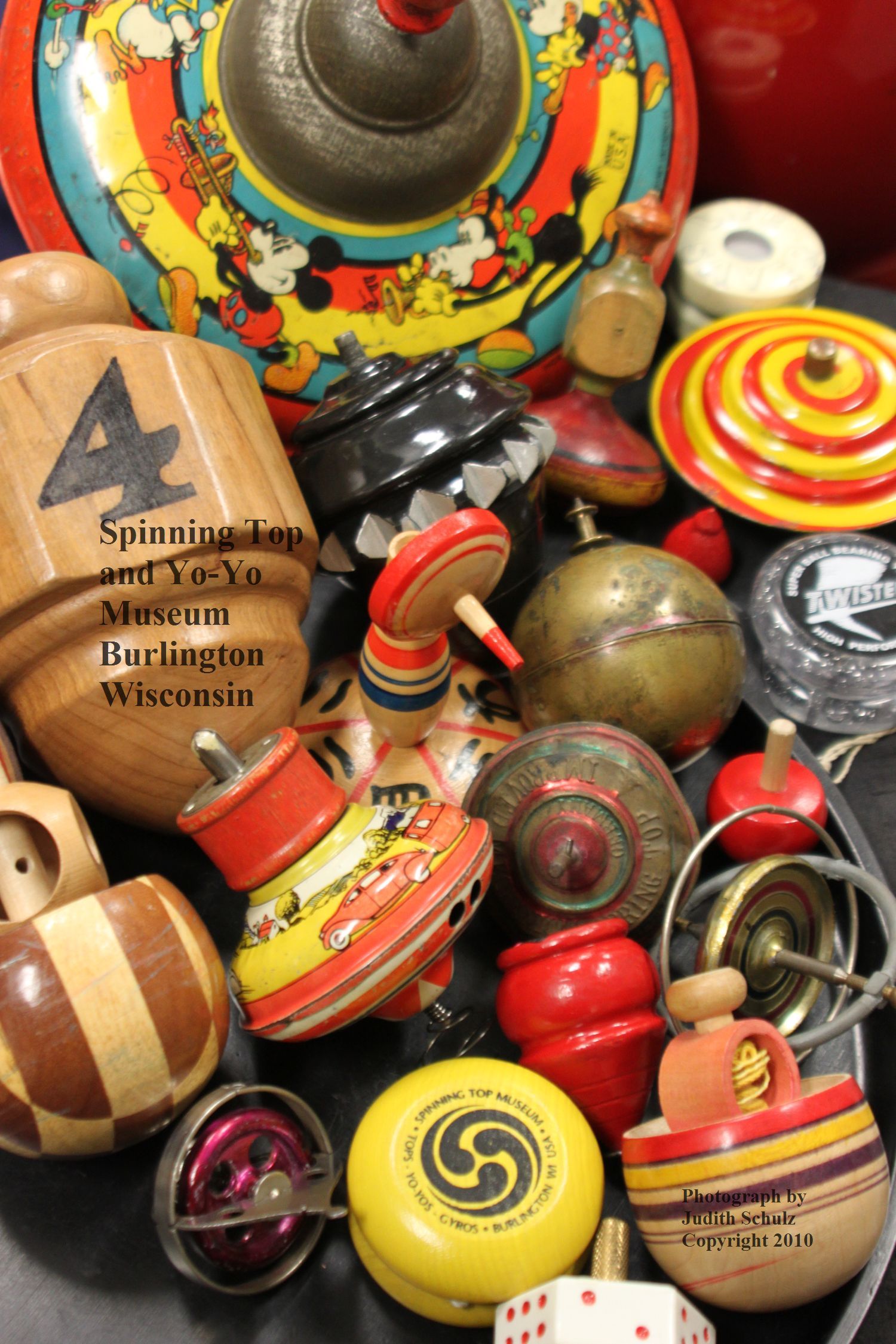 See 2,000 tops, yo-yos, gyroscopes on exhibit; videos; try out 405 different hands-on tops and top games; try the I Spy Hunt, see videos,
plus enjoy a live presentation by the Tops Expert who has appeared on Ripley's Believe It or Not TV, was featured in Reminisce Magazine,
and has been introduced by The Smothers Brothers.
Who likes this museum? Tour groups, bus tours, clubs, red hat ladies, motorcycle clubs, school field trips, mystery trips, Scout troops,
families, home schooling groups, individuals, grandpa, toy collectors, senior tours, and anyone who was ever or is still a kid!
Top Museum Catalog
533 Milwaukee Avenue, Burlington, WI 53105 (262)763-3946