>> CRAZY DAYS <<
next crazy days TBA
Array of fun & workshops!
by the Logic Puzzle Museum & the Spinning Top & Yo-Yo Museum
> Space is limited, call ahead. 262 763-3946
3 Days of fun & tricks!
Attend one session, one workshop, one day....or attend them ALL!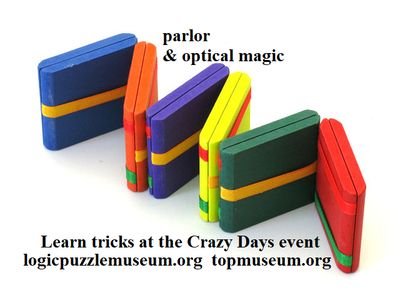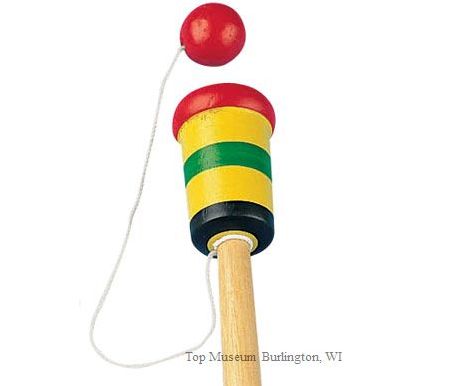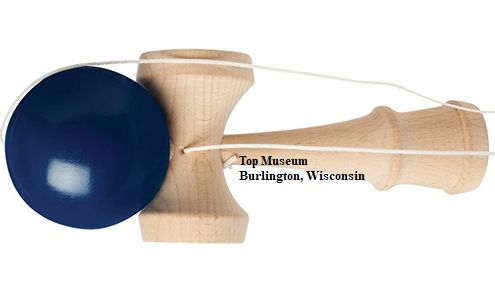 ---
10-11 Yo-Yo Class ages 8-108 only. Learn 10 classic tricks, tips & get a
ball bearing yo-yo to keep!
$
35(includes $20 yo-yo to keep) Limited space, must call ahead.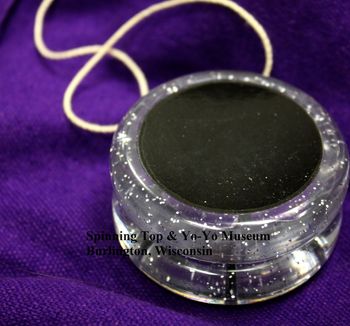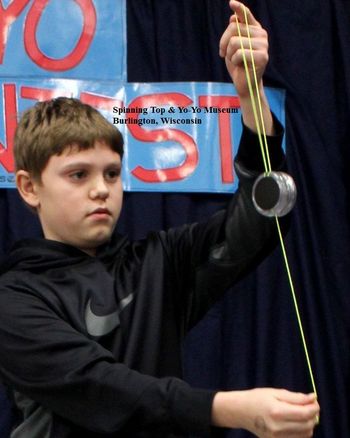 11:30-12 Kendama Class
(ages 8-108)
learn tips & action tricks
Regulation, quality wood Kendama included to use and keep! $18
1:30-4:30 Array of fun!
Optical magic trick demonstration, 60 hands-on brainteaser

puzzles to try. Make 2 logic puzzles & a spinner toy to keep. Learn moving block tricks,

see the world's smallest tops.

Take home:
2 puzzles, a $5 block toy, spinner top and more! All materials included.

Workshop $28/child: ages 6-13. or $40/person 14-114
Option: ALL DAY THURSDAY: all materials included + toys to keep as listed
$81, (advance discount $70) ages 8-13
$93 (advance discount $83) (paid by day before) ages 14-114
---------------------------------------------------------------------------------
>>>>
10-12 Tricks, spinning & Parlor Tricks & try optical spinners, make an
optical spinner to keep, learn cup 'n ball skills, learn a magic trick, Riddle Contest, try the
"big spring"(moves like a Slinky), and more.
Workshop $28/child: ages 6-13. or $40/person 14-114

1:00 Quick Tongue Twister Contest $2/person (ages 6-106)
1:30-4:30 Array of fun! Optical magic trick demonstration, 60 hands-on
brainteaser puzzles to try. Make 2 logic puzzles & a spinner toy to keep. Learn moving
block tricks, see the world's smallest tops.
Take home 2 puzzles, a $5 block toy, top, and more! All materials included.
Workshop $28/child: ages 6-13. or $40/person 14-114
Option: ALL DAY FRIDAY all materials included + toys to keep as listed
$58 (advance discount $50) ages 8-13
$82 (advance discount $75) (paid by day before) ages 14-114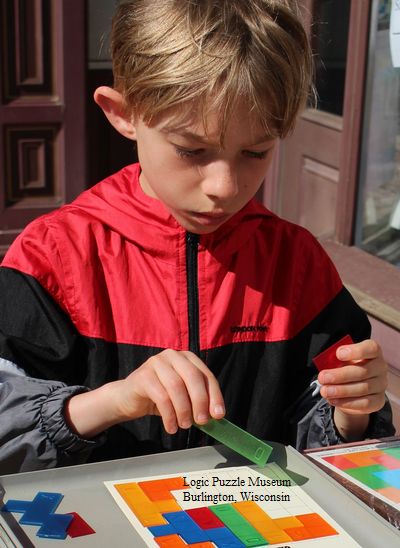 -----------------------------------------------
>>>>
10:30-12 Logic Puzzle Museum: hands-on
with 60 different brainteaser puzzles & make a puzzle to keep!
See exhibit of puzzle collection. Try the tricky puzzles, too!
Hands-on workshop: $10/person, all ages. (6-106)


1:30-4:30 Array of fun! Optical magic trick demonstration, 60 hands-on
brainteaser puzzles to try. Make 2 logic puzzles & a spinner toy to keep. Learn moving
block tricks, see the world's smallest tops.
Take home 2 puzzles, a $5 block toy, top, and more! All materials included.
Workshop $28/child: ages 6-13. or $40/person 14-114
>>>>
1:30-3 Logic Puzzle Museum: hands-on
with 60 different brainteaser puzzles & make a puzzle to keep!
See exhibit of puzzle collection. Try the tricky puzzles, too!
Hands-on workshop: $10/person, all ages. (6-106)