Sam Loyd, Puzzle Maker & Inventor
~ Birthday Celebration, Honored at the Logic Puzzle Museum ~
100th Anniversary of Sam Loyd!

.....Friday January 28, 2011.....
by appointment for groups of 15 or more
..... Saturday Jan 29, 2011 *.....
10 am, 11:30 am or 1 pm sessions
..... Monday Jan 31, 2011 *.....
1 pm session, other times by appointment

Extra Fun these days!
The Sam Loyd Birthday Celebration
with special Sam Loyd Puzzles to try to solve, puzzles of his to buy, & sweet treats for you!
Learn the story of Sam Loyd (1841-1911) and how he was admired
and how he fooled the world with fun and thinking.

He is considered the greatest puzzle creator of all time, an authentic American genius.

His first puzzle was published in a New York newspaper when he was just 14!
Come celebrate his birthday with us & try the hands-on museum's other 60 puzzles, too!


Sam Loyd 1841-1911
American Puzzle Inventor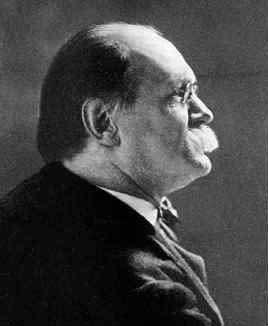 Thousands of innovative brain twister puzzles
were published under his name, many still popular today.
Try your head & hand at some of his original puzzles!
And try our rather large version of "the lost man!"

~ He was thought to have invented the famous, classic 14-15 puzzles
where 15 little squares with numerals on them, are shifted about in a tray.
Learn who really invented this puzzle on your visit here.
~ Try a race competition with ours, maybe win a prize!
~ See a collection of vintage and antique sliding block puzzles of this type + try a few.

~ He also liked optical illusion puzzles with disappearing images, come see one of these!
~ See the puzzle that he sold to Phineas T. Barnum, of the Barnum & Bailey Circus.
See if you can solve it!

.......................................................................
*Reservations are needed, as space is limited.
Museum is for ages 5-105, though not younger.
Admission: $6/person, all ages.
262 763-3946
Enjoy this extra fun at the museum today, along with the 60 hands-on brain and mechanical puzzles, see the exhibits, and make a set of 2 puzzles to take with.

The gift shop has more than 150 hands-on puzzles for sale,
including certain Sam Loyd brain teaser puzzles,
some in the form of fun-to-send post cards.